These socks are warm!! Available in solid or dual colors. Made with worsted weight yarn. All acrylic blends.

Men's $12.00, Women's $8.50,


Children's $6.00, Infant's or Preemie's $2.50
 

These potholders/trivets are strong and sturdy. They are woven by hand, and washer machine safe. Can be used as decoration or oven use. In stock now!!

Each is a pair


Potholder/Trivets to match any kitchen decor
Toy Bear- Pooh Like
Cuddle me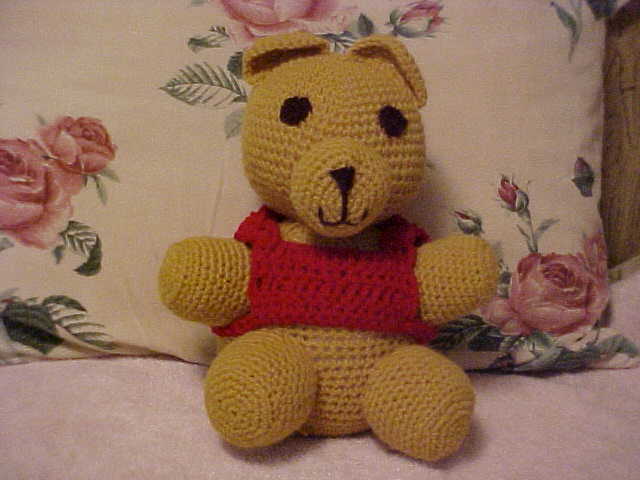 I'm a snuggly bear...
This sweet bear was made to look like our beloved Pooh. All parts are made from yarn, and the stuffing is 100% Polyester fiber.
This pattern is so lacy. Comes in Small , Medium, and Large. The sleeves are 3/4 length, and it crops at the waist. Pick any color you like, it ships out 2 weeks from order date. ( I make these to order) This Periwinkle one is available as well as a Coral. Periwinkle has shell buttons, and the Coral has silver buttons with pearl accents. The Periwinkle is Ladies Medium, and Coral is a Ladies Small.
Troll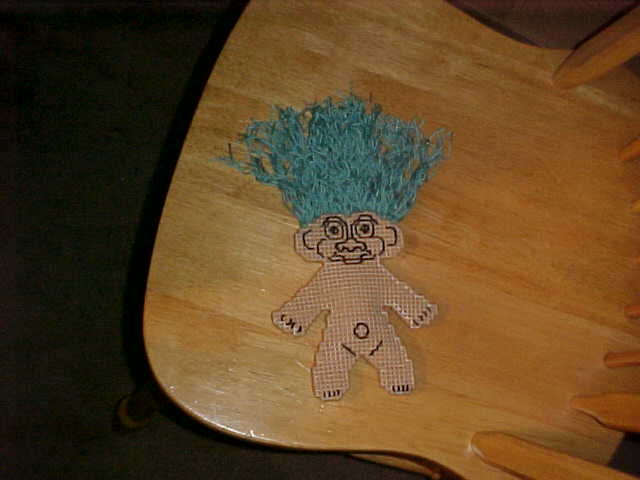 I made this as a joke for a friend.
Couldn't ya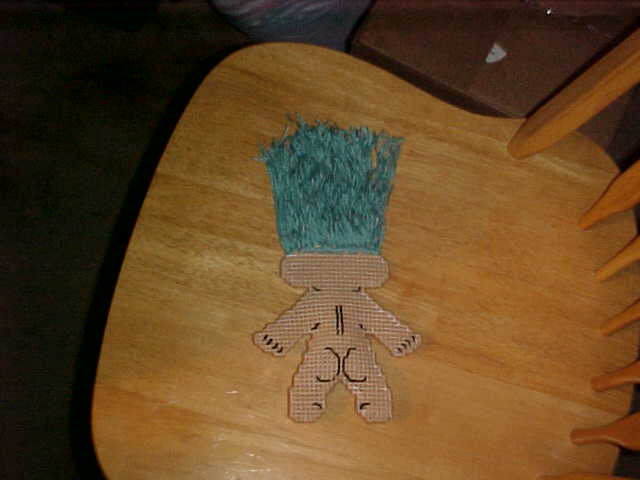 just pinch him?
Sunflowers and Ribbon Heart Wreath
nice compliment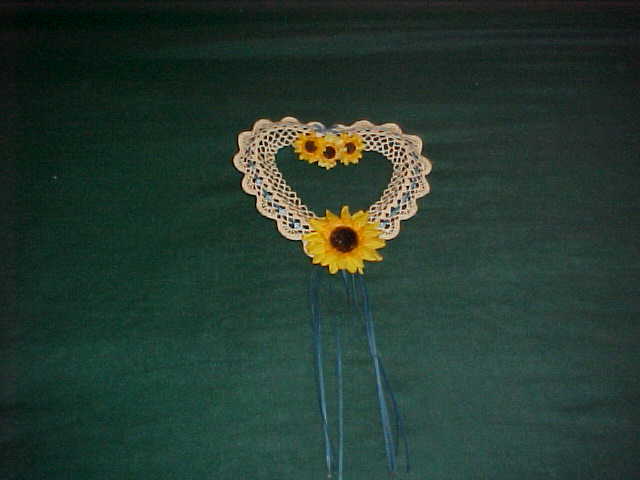 to a kitchen, hall, or livingroom
This wreath is Ivory crocheted, that has been stiffened. The ribbon is a country blue and is accented by sunflowers.
Any color(s) available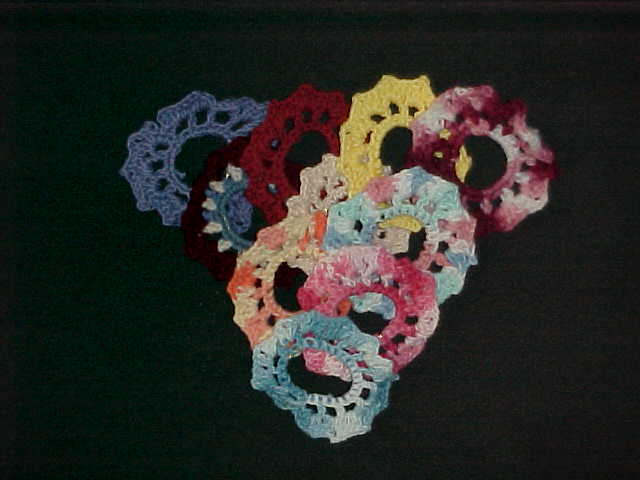 Customize one today
What a beautiful accent to your outfit! Can be made to match your favorite sports team...or even school colors. These scrunchies work great to secure your bun, ponytail, or braid.
Baby Mats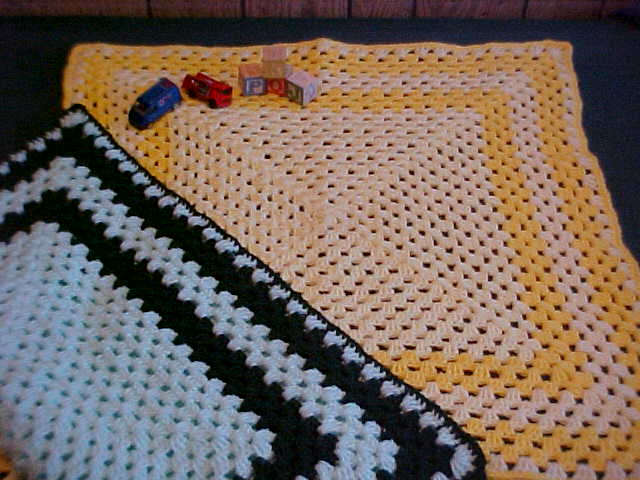 Makes a great play area!
This small blanket measures 32 inches square. It has many uses. Put it in your babybag and when you come to a changing station...put it down...In the park...put it on the grass...cover your little gems legs in the stroller...many uses. Any colors available. Pictured colors in stock now!
Photo Album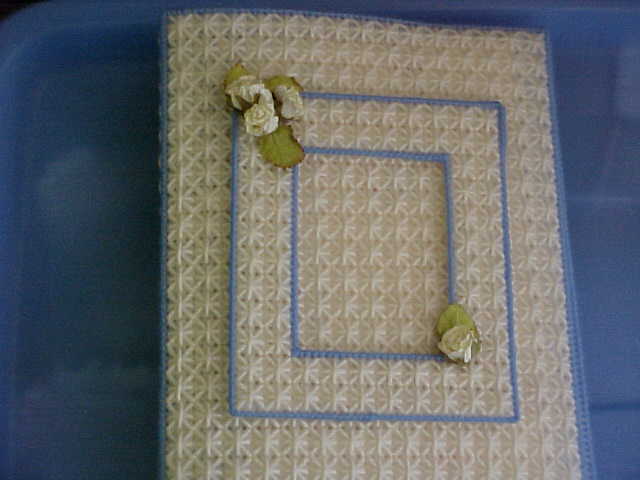 any colors for any occasion available
This particular album was given as a gift, full of wedding photos. I can make these in any color and style. I can make it simple, or decorate it up with pearls and lace. Anything can be used to decorate one. Think of graduations, baby albums, weddings, birthdays....any holiday...
They take the heat!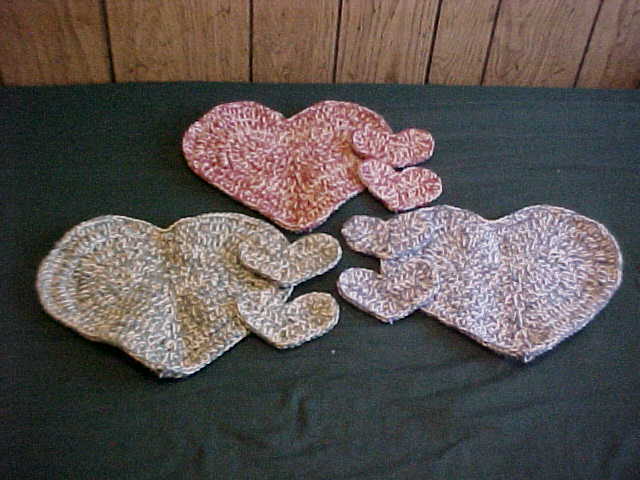 put your casserole on this stylish hotpad
Made to match your kitchen decor! Or maybe seasonal decor? Great for hot pots and oven dishes. Easily washable. Set includes one large and two small pads.
Tote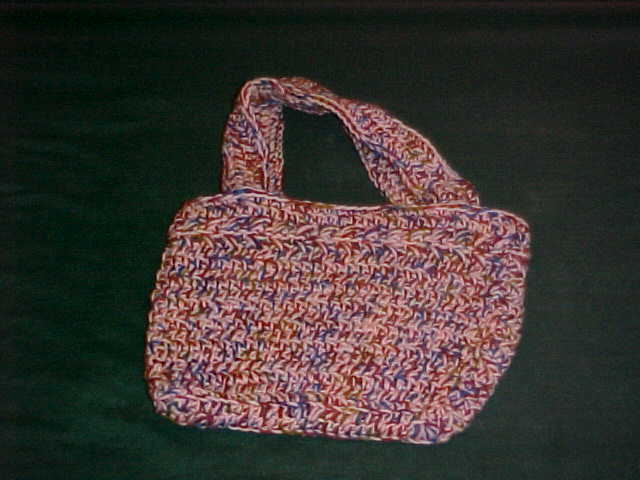 makes a great car bag
This tote is made with pink and jeweltone veregated yarn. The bag is great if you just want to run into the store but not drag your whole purse. Take it to the beach with your lotion and sunglasses in it...
Shades of Roses Afghan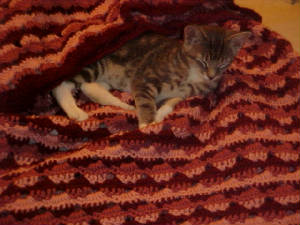 Can be made in any color combination!!